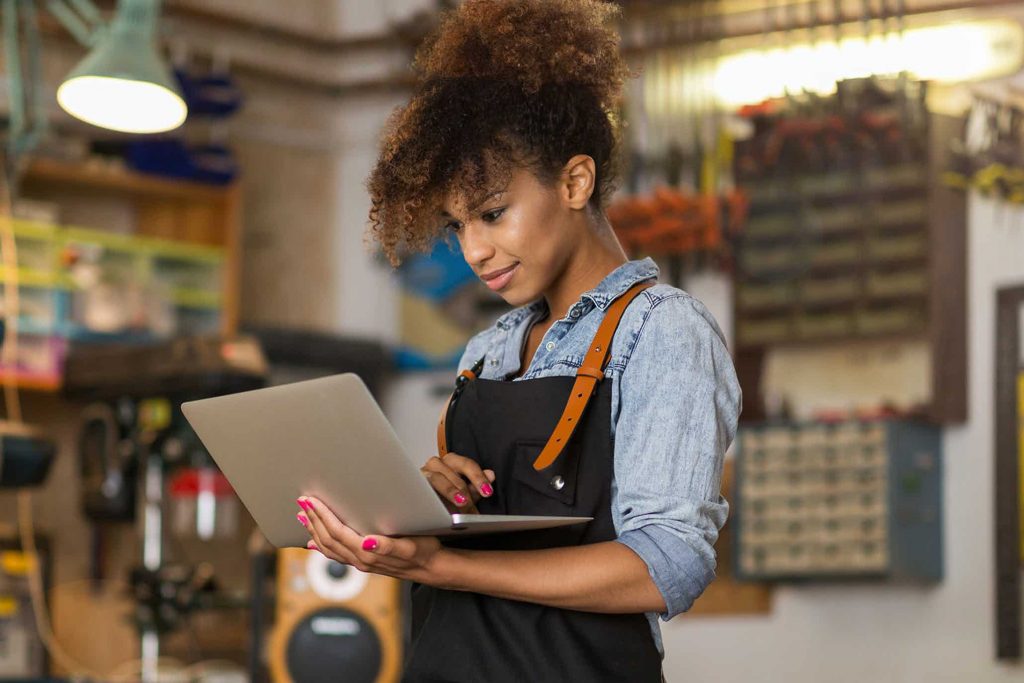 It goes without saying that we are in the digital era and if you aren't already taking advantage of technology and digitization for your business, you not only have been leaving money on the table, you most probably have been dumping it in the wrong spot.
We'll explain.
If your business sells items such as laptops, books, industrial machinery, or even convenience services, you can expect to make much more sales online than you ever could if you only relied on prospective clients walking through the door. The available market of people wanting to buy such things is limited and widespread across various locations.
Taking your business online means you can reach this market more easily and effectively.
Some Statistics to consider:

More than 80% of shoppers/buyers do their research online before investing in a product/service.
94% of B2B marketers are actively using LinkedIn for marketing.
Mobile accounted for over 70% of digital ad spend by 2019.
90% B2C businesses report social media as being the most effective content marketing tactic.

Visibility
The year is 2020 and besides the covid19 happening, most of the world including your prospective clients are constantly on their phones searching for products and services amongst other search-related tasks that are conducted over the internet.
It is extremely important to be found during these searches. Your inability to be found translates into prospective clients never getting to know about your product and services, in turn losing them to a present and visible competitor.
Having an online presence enables you to be found, which adds credibility to your company Image.
Brand development
Businesses can use digital platforms to build their company's brand and reputation. A well-developed website, a blog featuring quality and useful articles, and social media channels that is highly interactive are some of the ways by which a business can build its brand.
Low Cost of marketing
Taking your business online is less expensive and more effective. Marketing and advertising cost being one of the biggest financial burdens that businesses have to bear, marketing online helps you reach your defined target audience for less when compared to the traditional mode of marketing such as TV and Radio ads.
Using digital platforms to showcase your business offers a more affordable and effective alternative.
Huge return on investment
Making returns on investment is one of the key aims of businesses. Conducting Digital marketing to boost marketing efforts offers a substantial return on small investments. Email marketing, SEO, advertising campaigns on social media platforms cost less when compared to returns on traditional marketing channels.
Ease Of measurement
It's easy to see where your customers are coming from, what they like, and how they interphase with your product. This also helps you adjust your product positioning and how your service is rendered. Having your business online allows you to monitor closely; sales, impression, inquiries, and other business-related metrics.
Conclusion
Offline businesses are solid and dependable, but in this digital age, it simply is not enough as it has limited reach.
Having an Online presence potentially grants you massive reach, although they involve a higher level of risk due to greater competition, this remains the best place to be, as it gives you a chance to be in the ring, to be selected by customers scrolling the media looking for the service you provide.
The comparatively low cost of having an online presence for business makes it an attractive option for start-ups and entrepreneurs, it makes running a business simpler and less expensive, in addition to the massive exposure it grants.
Would you consider having an online presence for your business today?