Our Spaces
Services and Solutions Built Around You
We have varieties of coworking plans; from serviced private offices to shared spaces and hotdesks, we are every entrepreneur's choice. With two main locations at the heart of Lekki, we give an authentic face to businesses and startups looking to test, collaborate and scale up on new frontiers!
With access to over 5,000 businesses and a thriving community where you can scale your ideas fast, it's a way of work like never before. With us, you'll know you have found your ideal shared office space.
At Venia, we break out of old rules and create new paths, so should your business. Looking for a new way to work, or just want to find out more about what we do? Check out the packages we offer.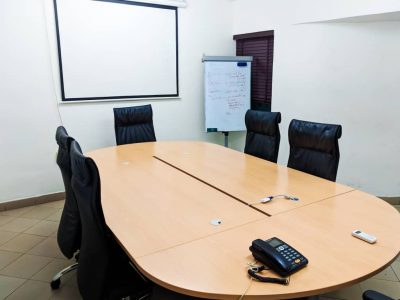 Meeting/Board Rooms
from ₦5,000/hour
Our meetings and conference rooms are equipped with state-of-the-art facilities – flipcharts, projectors, LCDs and more – to enable you have effective meetings.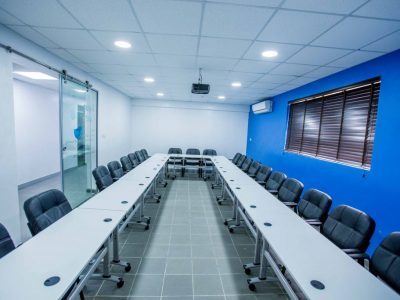 Training Rooms
from ₦10,000/hour
We provide training rooms which can be used for meetings and seminars. It comes with available facilities such as microphone, speakers, internet, power and so much more.
Amenities
At Venia, comfort, privacy, exclusivity and style don't have to break the bank.
Mail and package handling